Click here to get an International Health Insurance Quote in 2 minutes or less
Health, Life and SES News
2021 Benefits and Service Update

Dear Valued Members,
Throughout this uncertain and challenging year, we are grateful that we have continued to offer you world-class service based on the principles of treating our customers fairly and offering best-in-class policies.
As is the case for numerous companies, we have had to evaluate certain aspects of our business and innovate to create more value for you, our members.
These are some highlights from 2020, and some of the changes that you can expect in 2021:
Medical and Operational Support
Through the logistical and regulatory challenges precipitated by the pandemic, our medical team used their vast experience and global contacts and worked tirelessly to ensure that we were able to evacuate members for acute limb and life-threatening emergencies that were non-COVID-19 related. Furthermore, we were able to provide Chronic and Major Medical Care internationally for members requiring these benefits, and we continue to do so. We don't foresee any changes to this vitally important aspect of our cover in 2021.
Coronavirus Support
We have a dedicated COVID-19 Hotline that you can WhatsApp on +260 76 203 1802 for information and advice. We also encourage you to visit our website's COVID-19 FAQ page for more information on how SES is geared to deal with the ongoing pandemic and including any changes to our policies and service capabilities relating to the pandemic.
Remote Support and Telemedicine
SES has been able to provide logistical support to our members who have been unable to travel (either locally or internationally) for their day-to-day benefits and check-ups through remote and telemedicinal care. We are also in the process of revamping our chronic condition management programme at our clinics for 2021. Again, we do not foresee any reasons for the remote and telemedicinal services to change going into 2021.
Please contact us on +260 96 274 0300 or 737 and ask to be put through to our clinics for more information on our remote and telemedical care services. All consultations are by appointment only. Please visit the SES clinics page for more information or to book an appointment at either our Lusaka or Kitwe clinic.
SES Clinics
Our primary care SES clinics remain open and offer services ranging from General Practice and Family Medicine to specialist consultations for Dermatology, OBGYN, and Surgery, amongst others. All of these services are available by appointment only. We also continue to offer out- patient treatment, wellness checks, and onsite laboratory services.
From 2021, SES will provide five free consultations for SES members with in-country outpatient benefits at our SES clinics in Lusaka and Kitwe. Gold members can still access the clinic with a discounted fee for service.
Please note that all clinic consultations are by appointment only. You can contact us on +260 96 274 0300 or 737 and ask to be put through to our Lusaka or Kitwe clinic to make a booking. Alternatively, please visit the SES clinics page for more information.
Premiums*
2020 has been a tough year for individuals and businesses alike, and this fact has weighed heavily on our decision-making when evaluating our pricing for 2021.
When making our pricing decisions, several micro and macro-economic factors were considered, including the impact and future risk of COVID-19, benefit utilisation, global exchange rates, and medical inflation on our members and on our business.
The result of nearly nine months of research and analysis, risk modelling, and consultation with various stakeholders is that our members can expect an age-category specific price freeze for the first six months of the 2021.
What this means is that there will be no direct increase in pricing for most of our members by age group. If a member is entering a higher age group on renewal, their premium will reflect the price for said age group, but for those remaining in their current age groups, there will not be a direct increase in price**.
Please use this online tool to get an idea of what your renewal pricing will be. Alternatively, you can get in touch with your relationship manager or sales representative with any specific requests for information, or you can drop us an email on memberships@ses-unisure.com and request to be put in touch with a relationship manager for any queries you may have relating to your 2021 premiums.
Claims
Our internal claims team are processing member claims within a 5-14 working day period, even whilst working remotely. This is an important service promise to our members, as our primary business is that of receiving, assessing, and paying qualified claims.
Please do feel free to download our claims forms here. You can also contact our claims team directly on the following email address if you have any queries or outstanding claims: payandclaim@ses-unisure.com.
Member Portal
Within Q1 of 2021 we will be launching a self-service member login webpage, which will enable you, our members, to see your claims status, claims history, current benefit limits, contact information and other policy documentation online.
Excess
From 2021, the rules around how excess is treated will be applied as follows: For all cases where excess is applicable (i.e. for international treatment, whether in-patient or out-patient for members on Amber, Chrome, Gold and Gold+), an excess of USD 175 will be charged on any international claim during the policy year, which will be re-applied per subsequent membership renewal. Simply put, excess will be charged every policy year for treatment of chronic or ongoing conditions, where applicable. The only exemptions will be for further treatment of the same condition received during the policy year.
Relationship and Account Management
SES appointed a team of Relationship Managers in 2019 to enable and increase our relationships with our members, deepen member education around our services and polices, troubleshoot any client enquires or complaints, and provide overall member support for policy enquiries and product and pricing requests.
The Relationship Managers were critical in providing frontline support for members during the COVID-19 pandemic and will continue to offer account management services and support into 2021. Please mail us at memberships@ses-unisure.com if you are unsure about who your Relationship Manager is, and we will gladly put you in touch.
Group and Corporate Account Management – You can expect your SES Relationship Manager to be in touch with the Policy Scheme Administrator to start the renewal process between 30-90 days prior to renewal. Please remember, policy upgrades will only be allowed on renewal and may require further underwriting. You may also escalate any member issues to your Relationship Manager throughout the year and they will assist in facilitating feedback and the best outcome for your team members within 5 – 7 working days, depending on the circumstance.
Individual and Family Account Management – A renewal notification is automatically sent to our members 45 days before renewal, and another reminder will be sent 15 days before. Please remember, policy upgrades will only be allowed on membership renewal and may require further underwriting. You can get in touch with us on memberships@ses-unisure.com within any policy enquiries and we will assist you with any service issue, or with any matters outside of your policy renewal as well.
Remote Payment – Please contact your relationship manager if you require VISA or Mastercard remote payment option for your membership renewal or enrolment of new members on your existing policy.
Service Provider Network
SES will still use a Tiered Network for Zambia in 2021. However, we will update our members accordingly if there are any changes to the local hospital network. Please visit our Network page for more information on our service provider network.
Services at the Medland facility will remain on a pay-and-claim basis for out-patient treatment. These claims will be turned around for payment back to the member within 5-7 working days. For high cost and planned procedures, members can contact SES prior to treatment and SES will take over the case management, benefits allowing.
No Claims Discount
This applies only to Individual and Family Accounts. From 2021, if a member does not claim (Wellness is exempt) within their policy year, either locally or internationally, they will be given a 15% discount on policy renewal. This differs from the previous No Claims Bonus, whereby a member would remain in a lower age category for pricing purposes if they had no claims on the policy as they advanced through the different age categories. As a result, all renewing members will be quoted in their correct age category going forward with a discount applied for no claims in the previous policy year.
Compliments and Complaints
If any members have a positive or negative experience which they wish to bring to the attention of the business,
we request that these please be addressed to cc@ses-unisure.com.
At SES, we continue to take our customer communications very seriously, and are very responsive to any compliments or complaints received, with a 7-working day turnaround time for resolution.
*Does not apply to Corporates. Corporate renewal pricing is determined by prior policy utilisation and is calculated on a risk-rating basis. Please contact your key account manager if you require more information on corporate pricing.
**Does not apply to members on Chrome. There will be a 2% increase in premium rates for these members across all age groups, due to continued high claims utilisation on this product through 2019 and 2020.
**Does not apply to members on Amethyst+. There will be a 7.5% increase in premium rates for these members across all age groups, due to continued high claims utilisation on this product through 2019 and 2020.
Kind Regards,
The SES Team
+260 97 777 0302
+260 96 274 0300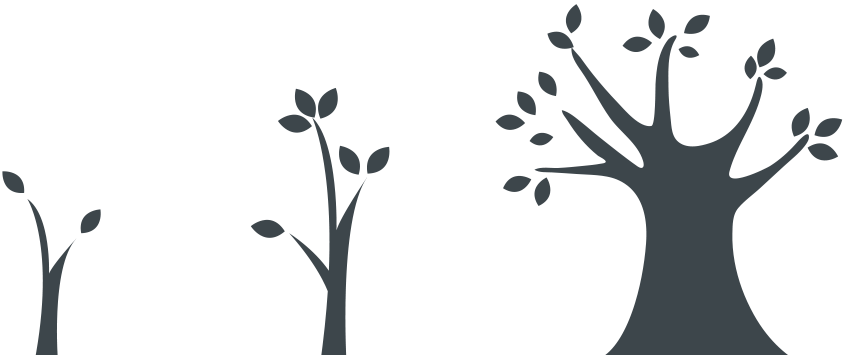 SES is PACRA registered. SES is licensed to sell insurance policies through the Pensions and Insurance Authority (PIA) License Number: 1072. SES is registered with the Health Professions Council of Zambia (HPCZ) for Medical Services and Clinical operations.
2023 © SES Zambia - Part of the the Unisure Group. All rights reserved. E&OE.