Click here to get an International Health Insurance Quote in 2 minutes or less
Health, Life and SES News
2022 Benefits and Service Update

After a tough year last year, we're excited for the new opportunities that 2022 brings. As all businesses have experienced, the COVID-19 pandemic created numerous challenges, but it has also brought some exciting new changes to the fore which we hope to capitalise on in order to continue to deliver valuable products and services to you, our members.
To keep you informed, here is a summary of our 2021 business year and operating environment, and the upcoming changes for 2022: 
Medical and Operational Support
Early last year, the Zambian government allowed for COVID-19 patients to be treated in private facilities, which brought our medical operations team into full flight. Our paramedics responded to numerous COVID-19 related emergencies and provided lifesaving interventions to both our SES members and members of the public. At the height of the third wave, our teams were working 24/7 to ensure that no one went untreated. They even managed to secure sought-after oxygen locally for all of our members who needed it. These support efforts extended to our international case management as well. We are incredibly proud of the work done by our medical and operations teams in 2021 and we're looking forward to their contributions to our members and the public for 2022.
SES Clinics
Our primary healthcare clinics in Lusaka and Kitwe remain open and offer services such as general practice and family medicine, and specialist consultations for dermatology, OBGYN, and surgery, amongst others, by appointment only. We encourage you to get in touch and book a Wellness Screening at our clinics in 2022 (Ts and Cs apply).
SES will still provide five consultations for SES members with in-country outpatient benefits at our clinics which will not be deducted from their benefits. Once the threshold has been reached, any more consultations will become claims, and members will be subject to lose their No Claims Discount. Gold and Silver members will be charged for SES clinic services, however, they can access the clinics with a discounted fee for service.
Please visit this page for more information or to book an appointment. 
COVID-19 Hotline and Remote Care
SES will continue to offer daily coronavirus support to members through our COVID-19 Hotline, which can be reached on +260 76 203 1802. We will also continue to offer remote consults and telemedicinal support to our members through our clinics. These virtual services work particularly well for day-to-day check-ups, follow-up appointments and chronic condition management. Please contact us on +260 962 740 300 or 737 and ask to be put in touch with our clinics for more information on remote and/or telemedical care. All consultations are by appointment only. Please visit this page for more information or to book an appointment. 
Premiums*
We have had to consider a number of variables when calculating our premiums for 2022. Knowing that 2021 was a challenging year for many of us, both economically and emotionally, we made our decisions based on both the health of our business and also the financial wellbeing of our members.
We are in the business of paying claims, so it is very important to us that the premiums
contributed by our members are equitable to the larger risk pool, whilst remaining fair to members given the micro and macro forces impacting all of you every day. Our decisions, after months of work and consultations, are as follows: 
•There will be a 1.5% premium increase on all products in the age ranges of 0 – 50.
•There will also be a 1% premium increase on all products in the age ranges of 51– 80+***.
The premium rate increases are in anticipation of medical inflation, calculated on average at 10% on the USD, and about 30% on the ZMW. Medical inflation speaks to the increase of costs specifically related to medical services, such as day-to-day treatment, prescription medication, specialist medical equipment and services etc. This must not be confused with consumer inflation, or 'basket of goods' inflation.
Whilst this is a complicated area of economics, please do read this link for more information on the relationship between medical inflation and health insurance premiums.
We also anticipate an increase in benefit utilisation as members adapt to life with COVID-19. If a member is entering a higher age group on renewal, their premium will reflect the higher price for said age group, inclusive of either 1% or 1.5% general increment applied to all premiums*.
Please use this online tool on our website to get an idea of what your renewal pricing will be. Alternatively, you can get in touch with your relationship manager or sales representative with any specific requests for information, or you can drop us an email on memberships@ses-unisure.com and request to be put in touch with a relationship manager for any queries you may have relating to your premiums for 2022.
There will not be any major changes to our health insurance product benefits, aside from the inclusion of an Invitro Fertilisation (IVF) sub-limit on Platinum+ only. The IVF benefit will be subject to the following Terms and Conditions:
•Only applicable for members under the age of 40.
•The area of cover is limited to RSA and India only.
•There is an automatic eight-month waiting period to access IVF for members who upgrade to Platinum+ on renewal, however, the benefit can be accessed immediately for existing Platinum+ members. The ten-month waiting period on Maternity benefits for new Platinum+ members will still apply irrespectively.
•The IVF benefit is capped at USD 6,500 per membership year and has a lifetime benefit limit of three cycles.
•Members require pre-authorisation from an SES doctor, and the benefit can only be accessed with medical justification.
Our internal claims team are still processing member claims within a 5-14 working day period and are committed to doing so in 2022. Reimbursement for qualified claims remains a very important aspect of our business, essential to creating value for our members. 
Please do feel free to download our claims forms here. You may also contact our claims team directly on the following email address if you have any queries or outstanding claims: payandclaim@ses-unisure.com.  
Relationship and Account Management
SES continues to offer Relationship and Account Management services to all of our members in need of general information on our services, product knowledge, and general help with the day-to-day account operations or future planning for their policies. Please mail us at memberships@ses-unisure.com if you are unsure about who your relationship manager is, and we will gladly put you in touch.
Group and Corporate Account Management – You can expect your SES Relationship manager to be in touch with the Policy Scheme Administrator to start the renewal process 30-90 days prior to renewal. Please remember, policy upgrades will only be allowed on renewal and may require further underwriting. You may also escalate any member issues to your relationship manager throughout the year and they will assist in facilitating feedback and the best outcome for your team members within five – seven working days, depending on the circumstance.
Individual and Family Account Management – A renewal notification is automatically sent to our members 45 days before renewal, and another reminder will be sent 15 days before. Please remember, policy upgrades will only be allowed on membership renewal and may require further underwriting. You can get in touch with us on memberships@ ses-unisure.com with any policy enquiries and we will be able to assist you with any service issue or matters outside of your policy renewal as well.
Remote Payment – Please contact your relationship manager if you require a VISA or Mastercard remote payment option for your membership renewal or enrolment of new members on your existing policy
Service Provider Network
SES will still use a Tiered Network for Zambia in 2022. However, we will update our members accordingly if there are any changes to the local hospital network. Please visit this link for more information on our service provider network.
SES will maintain a 15% No Claims Discount for Individual and Family Accounts. Remember that wellness claims are exempt, so members can have their Wellness Screening done and still enjoy the No Claims Discount if applicable.
Insurance Premium Levy
The Zambian Government has mandated an increase in the Insurance Premium Levy from 3% to 5% from the 1st of January 2022. Please contact your broker or relationship manager to discuss how this might impact your premiums.
Individual Life Insurance
As many of you will know, SES has been selling a fully underwritten, fully portable, US Dollar-based individual term life assurance product for two years now. We have seen steady uptake and growth with these policies and remarkable customer retention, validating our position on bringing innovative products to the market in Zambia and internationally. We once again thank all of our life insurance customers for this amazing contribution to our business.
We are proud to announce to our members that we have developed a short-form variation of this same product by the name of MyTerm. MyTerm is a fully digital life insurance product which will allow members to be covered within five minutes from completing an application form with no medical underwriting necessary**. MyTerm will cover individuals up to USD 500,000 for a term of up to 20 years. The product is designed to appeal to individuals below the age of 50, with no existing chronic conditions, and who are looking for immediate cover.
Please visit this page to receive a no-obligation quote for life cover.
Compliments and Complaints
If you have a positive or negative experience you wish to bring to the attention of the business, please address these to cc@ses-unisure.com. At SES, we continue to take our customer communications very seriously and are very responsive to any compliments or complaints received, with a 7-working day turnaround time for resolution.
Kind regards,
The SES Team
*Does not apply to Corporates. Corporate renewal pricing is determined by prior policy utilisation and is calculated on a risk-rating basis. Please contact your key account manager if you require more information on corporate pricing.
**Terms and conditions apply, please visit https://ses-zambia.unisuregroup.com/quote_quote for more information or contact us on life@ses-unisure.com
***51 – 80+ to increase by 1.5% for Tanzanite+.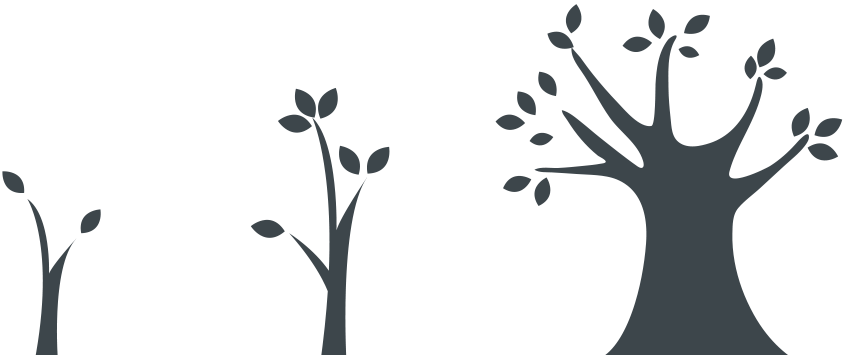 SES is PACRA registered. SES is licensed to sell insurance policies through the Pensions and Insurance Authority (PIA) License Number: 1072. SES is registered with the Health Professions Council of Zambia (HPCZ) for Medical Services and Clinical operations.
2019 © SES Zambia - Part of the the Unisure Group. All rights reserved. E&OE.